It's been thirty-two years since I first 'met' the Foxworth family. For me, the most mysterious member of the family was the first Corrine (whose namesake did terrible things for the sake of the family fortune). Very little was said about her, and what information readers do have came from a character whose knowledge may not be wholly accurate. This novel presented an opportunity to (finally) know who she was, and I was unable to resist it. Despite being disappointed by a previous title, I was cautiously optimistic about this novel.
I was excited to read about the enigmatic Corrine and young Garland. My need to know more demanded it, and for that reason I'm glad to have read this book. Unfortunately, Beneath the Attic is plagued with problems that left me feeling frustrated.
The blurb states that Corrine and Garland get married, but the book ends before the marriage takes place. It's an understatement to say I was perplexed that they were still in preparation mode for the wedding when the book ended. No indication is given that this is the first in a series of books, so it felt like the book ended abruptly. I'm sure the final version of the book will inform readers that it's part of a series, but it should have been made clear to early reviewers, as well.
This most maddening, shove-you-right-out-of-the-story problem came when Corrine thinks to herself that she is just as spoiled as Scarlett O'Hara. Gone with the Wind was published in 1936—but this book is set in 1890! If I had been reading a physical book, I would have thrown it across the room. I had to stop reading, and spent the next ten minutes ranting about stupid it was, and seriously considered DNF'ing the book right then and there. How is it possible to make such a ridiculous error?! Google it, for goodness' sake!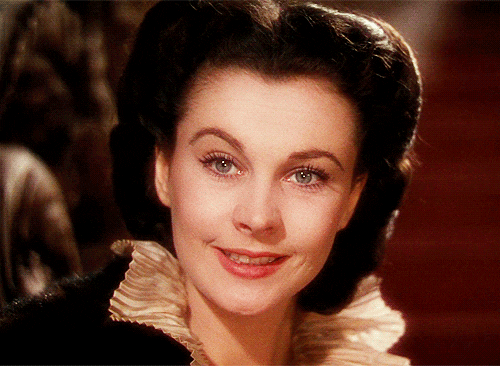 Another issue I had is that this doesn't always read like a book set in the late nineteenth century. If you removed all mention of carriages and clothing, it would easily seem to be set in a more modern era. Characters don't address one another or use etiquette consistent with the time period, which is glaringly obvious to anyone who reads historical fiction regularly.
When reading a book that tells the backstory of a maligned character such as Corrine, they are usually portrayed in a favorable light. The youthful version of them is drastically different from the person they became, and the reader can find themselves feeling unexpected sympathy for the character in question. (The young Olivia Foxworth in Garden of Shadows is an excellent example of this.) Corrine, however, is arrogant, spoiled, and selfish—unlikable from the start. It falls in line with how Malcolm (her son) will eventually describe her, and it was not at all what I expected or hoped.
Garland was an imitation of Malcolm, minus the religious fanaticism. Characters in these books are always shown to go through dramatic change, but Garland's character felt completely wrong. He was a nice person in Shadows, but in this book he was a complete jerk. For both main characters to be this unlikable seems a poor choice., and I'm hoping one of them will be redeemed at some point in the series.
Final Thoughts
Despite serious issues I had with certain aspects of the story, I still want to know what happens next. I'd like to see better historical research done (no more references nearly 50 years too early!), with characters behaving in historically-consistent ways regarding their speech, manners, and behaviors.
I've decided to give this book a two star rating, though I was tempted to drop it down to one star due to historical inaccuracies. Being curious about what happens next convinced me to bump it up to two stars.
I received an advance reading copy of this book courtesy of Gallery Books via Netgalley.
Author: V.C. Andrews
Title: Beneath the Attic
Series: Dollanganger #6
Genre: Gothic, Historical Fiction, Family Saga
Publication Date: August 27, 2019 by Gallery Books
Rating: 2 stars
About the Book
Long before Garden of Shadows, the prequel to Flowers in the Attic, a young girl named Corrine Dixon met Garland Foxworth and, after a short, passionate rendezvous, the two shared a forbidden and complicated relationship. Now, in this evocative and thrilling tale from New York Times bestselling author V.C. Andrews, discover the fascinating family history of the Dollanganger clan and how they came to be as a result of a fast and passionate seduction.

In 1890, Corrine Dixon meets and is swept away by the charms of rich, sophisticated, and handsome Garland Foxworth. After discovering that she's pregnant, Garland does what appears to be the honorable thing and marries her in a huge wedding ceremony on the luxurious Foxworth Hall grounds while both families keep her pregnancy a secret.

Now the mistress of the labyrinthine estate, Corrine discovers that nothing is what is seems. Garland is not the man she expected and she's uncomfortable with his intense infatuation with his deceased mother's memory. Can she survive this strange new life? Or is her fate already sealed? Explore the origins of the legendary Dollanganger family in this page-turning and gripping gothic thriller.
About the Author
N.B. V. C. Andrews died on December 19, 1986. The majority of the books attributed to V. C. Andrews were actually written by a ghostwriter, Andrew Neiderman. For more information on how he was chosen, read this page on  The Complete VCA.

Books written by V.C. Andrews before her death