The Sunday Post is a weekly meme hosted by Kimberly @ Caffeinated Reviewer. It's a chance to share News. A post to recap the past week, showcase books and things we have received and share news about what is coming up for the week on our blog. This is your news post, so personalize it! Include as much as you want or as little. Be creative, it can be a vlog or just a showcase of your goodies. Link up once a week or once a month, you decide. Anyone can participate as long as you… Enter your link on Sunday's post, link back to Kimberly's blog and visit others who have linked up.
As I mentioned in my previous post, the way I chose to spend my day meant this week's The Sunday Post is being put together much later than usual. Better late than never, right?
On Blogging
I posted seven times in the past week, but only two of those posts were reviews. I'm not at all satisfied about that, and (once again) plan to do better in the coming week. I think the problem is that it's too easy to knock out a quick meme post. I can have that done within minutes, and then move on to something else. The bad thing is that the something else has been spending (too much!) time on Facebook and Twitter, when I should have been writing reviews!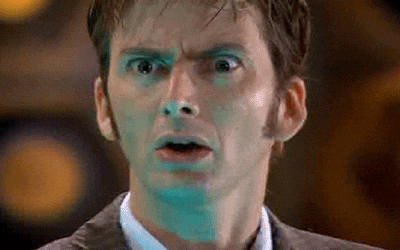 Posts for the week of January 26 through February 1:
January 26: The Sunday Post (1/26/2020)
January 27: Music Monday (80s Edition): "Beat It" by Michael Jackson
January 28: 2020 Historical Fiction Reading Challenge
January 29: Wondrous Words Wednesday (1/29/2020)
January 30: Voyager by Diana Gabaldon
January 31: Deathless Divide by Justina Ireland
February 1: Stacking the Shelves (2/1/2020)
On Reading
I only managed to finish reading two books last week. Most of the week was spent finishing Voyager—goodness gracious, that book is HUGE. (Worth it, though!) After taking so long to read a single book, it was nice to follow it up with a quicker (but emotionally intense) read—The Child of Auschwitz—and move on to the book I am currently reading.
On Reading Challenges
I added my first set of links to the 2020 Historical Fiction Reading Challenge. The funny thing is, I forgot to do it until February 1. (It's my first time… I'll get the hang of it!)
I posted a total of seven historical fiction reviews in January, but three of those reviews were for books I read in March, November, and December 2019. I didn't think about when I read the books when I added the links, so I asked the challenge host to delete those links if they didn't qualify for the challenge. As of now, I don't know what her decision will be, but I've definitely got at least four qualifying books read and reviewed for the challenge so far, so I'm off to a good start!
On Other Entertainment
I've watched five episodes of Anne with an "E" now. From Anne's quest to discover information about her parents, the loss of a character I really liked, and Ka'kwet being sent off to an Indian Residential boarding school, it's been playing havoc with my emotions. It was a relief that episode five had many light-hearted moments mixed in, including Anne and her friends innocent confusion about how babies are made—hilarious!
I'm seriously bummed about This Is Us and Supernatural not having new episodes this week. Especially since Supernatural will be off the air until March 16th! I'm glad I can watch This Is Us next week, at least, and (finally!) find out what happened to young Kate in the last of the Big Three trilogy!
I've also resumed my latest rewatch of The Walking Dead, picking up where I left off: the beginning of season six. I'm three episodes in so far, and I've amused myself by doing the usual—mocking Morgan for refusing to kill the Wolves when they invaded Alexandria and started killing people… 'telling' Carl he should enjoy having that right eye, because he won't have it for long… commenting "dead" every time a character is shown who has died between then and the current point of the series… and more than anything, saying how much I miss Andrew Lincoln since he left the show. (Lincoln himself said he regretted leaving the show when he did, so fans aren't alone in wishing Rick Grimes had stuck around a little longer!)
Despite two of my favorites not airing this week, I still have something to look forward to: The return of The Flash! I can't wait to see how many changes Barry and the others will face following Crisis.
In Closing
I think that's everything I meant to include for this week's post. I'm considering a further addition to the news I share in TSP, but I wasn't able to get it worked out in time for this post. Maybe next time?
One final thing: It's been some time since I last participated in #IMWAYR, (and only three times, at that) so I've decided to drop it from the blog permanently. There's little need for it , anyway, since I discuss what I've read and am currently reading in TSP.
That's it for now. Until next time…