Stacking the Shelves is a meme co-hosted by Tynga at Tynga's Reviews and Marlene at Reading Reality, where you share the books you've added to your shelves in the past week. You can include books you buy, books you borrow, review books, gifts, and ebooks.
That'll teach me to do a Stacking the Shelves post before the sun comes up—I added even MORE books this afternoon! 🤣 In my defense, I truly did believe I wouldn't add anymore books to my virtual shelf today. Then I got on Amazon to browse a bit… and I ended up making three purchases and signing up for Kindle Unlimited.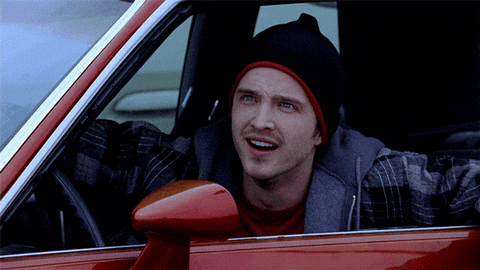 I wasn't planning to sign up for it, but one of the books I wanted to buy was available through KU. So I thought, what the heck, I'll just see what KU is all about… and (of course) Amazon was offering two months for $0, instead of one month. So I signed up for it, and saved myself a few dollars today.
Books I Purchased

Margaret Beaufort is remembered as the pious and formidable mother of Henry Tudor. What ambitions motivated her long before anyone dreamed of a Tudor dynasty?
After reading the Plantagenet Embers series (and loving it!), I wanted to buy the Plantagenet Embers Novellas series… but I kept forgetting to do it. Until today, that is! I'm looking forward to reading these, but I'm not going to allow myself to do it until AFTER I've written the reviews for Faithful Traitor: The Story of Margaret Pole and Queen of Martyrs: The Story of Mary I. They are long overdue, and now I have an even better reason to (finally) get those review done!
The same reason applies to the next two books, so I'll just add the summaries and leave out further remarks.
Elizabeth Woodville is tormented by impossible choices.
Her husband is dead, and her sons have disappeared. Should she gamble her future upon her daughter, Bess, and a Tudor exile? Or should she trust her brother-in-law who has stolen the throne from her son?
Faced with events she cannot control, Elizabeth is forced to trust others in a way she never has before, sometimes with tragic consequences. She was once a queen, but now she is at the mercy of Fortune's Wheel, which seems to be turning at the beckoning of her enemies.
Elizabeth's story is a poignant tale of love, loss, and betrayal during the birth of the Tudor dynasty.

After his elderly mother is executed for treason, Reginald Pole must outsmart the assassins of Henry VIII. Through the political and spiritual upheaval of the Reformation, Reginald strives for peace and compromise. Is it possible?
With royal blood running through his veins, Reginald Pole could have been a Tudor king. His position as a respected Cardinal of the Catholic Church could have earned him the position of Supreme Pontiff. Reginald chose neither.
Instead, he chose to be a faithful friend to artists and churchmen alike, a man of God who could not be corrupted but was open to hearing opposing views, and a man who stood up to Henry VIII when others capitulated to the king's demands. However, he may have underestimated the Tudor tyrant's capacity for vengeance.
Books from KU
The short summaries given for each book (in bold italicized text) are highlights selected, pieced together, and/or reworded by me. To read the book descriptions provided by the publishers, please click the title link to be taken to Goodreads.

Jehovah's Witnesses, well known for their enthusiastic evangelism, are a global religious movement boasting over 8 million members. Despite being a familiar sight on doorsteps and street corners, little is known about their doctrines and practices. What are their expectations regarding Armageddon, and who do they believe will survive? How do they justify their ban on blood transfusions? What happens to members who decide to leave?
I'd heard about this book here and there online, and as the subject is a personal interest of mine, I downloaded a sample of the book. What I read was so interesting, it made me want to read the entire book.

History has lied.
Anne Boleyn has been sold to us as a dark figure, a scheming seductress who bewitched Henry VIII into divorcing his queen and his church in an unprecedented display of passion. Quite the tragic love story, right?
Wrong.
Admittedly, this book has quite a sensationalist title. Still, I can't resist anything about Anne Boleyn… and I'm curious to see what this book has to say about her that will justify the claim that "history has lied."

As the throne is wrested between Henry VI of Lancaster and Edward IV of York, young Henry Tudor grows up in exile.
A powerful threat to one faction and a symbol of hope for the other, Henry Tudor is moulded by his battled-hardened uncle Jasper and his power-hungry mother, Margaret Beaufort into the king he will one day become.
I didn't realize this was part of a six book series when I chose this book, but it only serves to make me even more interested in reading it. If I find books about Anne Boleyn irresistible, it's equally as hard for me to turn away from novels about the Tudors. Looking forward to this one!

I spent 20 years inside the Jehovah's Witness organization, where I was brainwashed to believe that I would never graduate high school because Armageddon would arrive at any minute and we would live forever in paradise. When I finally began asking questions and sticking up for myself as a human being, the elders rushed to my house, pulled out their bibles, and called me JEZEBEL.

Another ex-JW book. At 83 pages, this is much shorter than I thought it was when I chose it. Had I realized it was so brief, I would have passed on this one. Oh, well. I have it now, and it won't take long for me to see how this book goes.

Although Mary, Queen of Scots continues to fascinate both historians and the general public alike, the story of her mother, Marie de Guise, is much less well known. A political power in her own right, she was born into the powerful and ambitious Lorraine family, spending her formative years at the dazzling and licentious court of Francois I. Although briefly courted by Henry VIII, she instead married his nephew, James V of Scotland, in 1538.
I read Clegg's book about Margaret Tudor last year, and greatly enjoyed it. It was the title of this book that initially caught my eye, but realizing Clegg wrote it sealed the deal. I'm extremely interested in this one, as I've not read anything about Marie de Guise's life.

When 14 year old Brittany disappears one night, her parents are devastated, certain she has been taken. The police seem to see them as suspects, implying that they may have had a part in their own daughter's disappearance. But as this affluent California community becomes focused on the hunt for the missing girl, it slowly becomes clear that her disappearance is linked to terrible secrets from the past.
This book was on my radar last month after I finished The Good Mother. It was a delightful surprise to see it listed on KU, and I can't wait to read it!

Even when she was in school, Claire had it all. She was clever, likable, and after passing the initiation tests, she was welcomed into the society of popular girls – The Queen Bees. So when a scandal threatened to ruin Claire's reputation, the Queen Bees closed rank to protect her, no matter who else got hurt. For one person who she hurt irreparably, those memories are as fresh as blood. And all it takes to reap their revenge, is ONE PERFECT LIE.
This sounds SO GOOD! Like the Wilcoxson books I purchased, however, I won't let myself read it until I write my overdue review for The Home. (I got so far behind last year, when I was so ill. Ugh!) I'm expecting great things from this book, and I can't wait to read it… so I'd better get that review written soon!

Suzi did a bad thing, and she's paying for it now, pregnant, scared, and living with her jealous husband, Nick. She's happy to have new friend Nora… but does Nora already know what Suzi did? Elle spends her days in her perfect home, but when her husband betrays her, it unravels a secret from years ago. She'll do whatever it takes to keep him—even murder—after all, she's done it before…
My pieced-together summary sucks, so be sure to read the actual description of the book. This book sounds really good, and I can't wait to wait to find out how the lives of these three women come together… and what happens when they do!

Three sisters were raised in off-the-grid isolation in a primitive cabin in upstate New York. When the youngest grows gravely ill, their mother leaves with her to get help from a nearby town. They never return. Months pass. Hope vanishes. In time, the girls break the rule to never go beyond the forest… and discover what's been hidden from them their entire lives.

(Again, my pieced-together summary sucks.) It was the cover that originally caught my eye with this one, but once I read the description, I knew I had to read it. I recently added another title from this author, and I'm hoping both of them will prove to be good reads!

Paris, 1940. The city occupied by the Nazis, three young seamstresses go about their normal lives as best they can. But all three are hiding secrets. Mireille is fighting with the Resistance; Claire has been seduced by a German officer; and Vivienne's involvement is something she can't reveal to either of them. Years later, Claire's granddaughter Harriet unravels a family history that is darker and more painful than she ever imagined.

I must have seen this one a dozen times while browsing KU. Each time, I paused to look at it a little longer, and couldn't stop thinking about it even as I considered other books. I finally gave in and downloaded it… if a book stays in my thoughts that long, it's for a reason, right? (That was my reason for adding my umpteenth WWII book to my ever-growing TBR.)
That's All Folks!
It's now 12:05am, and it is officially Sunday. So it's ABSOLUTELY IMPOSSIBLE  for me to add more books today. Thank goodness!