Music Monday is hosted by Drew @The Tattooed Book Geek.

It's so difficult for me to decide WHAT to share for Music Monday, that I've decided on a new approach. Instead of endlessly searching through my music files, From now on, I putting my media player on shuffle, and sharing the first song it plays that has a video. This week's song is "Cry Tough" by Poison.
I don't recall ever watching this video, and I couldn't help but laugh when it started. Quintessential late-80s hair! I could practically smell (and taste—yuck!) the Aqua Net. 😂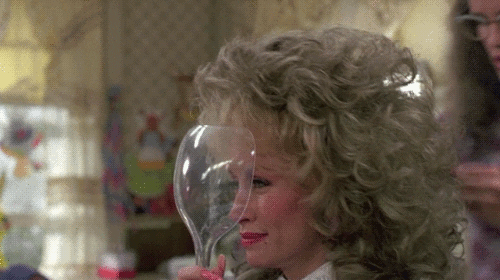 Lyrics:
Remember the nights we sat and talked about all our dreams
Well little did we know then
They were more distant than they seemed
Well I knew it you knew it too
The things we'd go through
We knew the things we had to do to make it, baby.
[Chorus]
You gotta cry tough
Out on the streets
To make your dreams happen
You gotta cry out
Out to the world
To make them all come true.
Life ain't no easy ride at least that's what I am told
Sometimes the rainbow baby is better than the pot of gold
You've got to stick it out whether you're wrong or right
And you can't give in without a fight to make it baby
[Chorus]
You gotta aim high, baby
whether you lose or win
And when you get to the top
You gotta get off or go right back down again
[Chorus x2]
Artist: Poison
Album: Look What the Cat Dragged In
Release Date: August 2, 1986