The sad truth of being a book blogger is that it's impossible to read every book that interests you—but you will be constantly tempted by them. ARCs galore are available on Netgalley, Edelweiss, and other sites. Your blogger friends talk about great books all day, every day. Goodreads is a treasure trove for bibliophiles. Last, but certainly not least, review requests come regularly, offering little-known but potentially fascinating books, along with the added opportunity to get the word out about the indie authors who wrote them.
Too many books, not enough time
I have an email folder that holds all the review requests I've received since late 2018. Many are marked to remind me, at a glance, that the book intrigued me—and yet, I never accepted those review requests. Instead, I held onto them, hoping one day I would have the time to read them, in addition to everything else.
I'm still waiting for that day to come.
Meanwhile, there are indie authors out there who were left to assume I immediately rejected their request… and why wouldn't they? They never received a reply from me, after all. What else were they to think?
That's been weighing on my mind lately, because I've received requests for several books with intriguing descriptions—books I know I would read, if only I didn't have to worry about how long it might take for me to get around to them. Even the most patient author hopes their book will be reviewed within a reasonable amount of time—and that's not something I can guarantee.
I'm a mood reader, and (even though I've tried) I can't force myself to read books in order of publication dates. Nothing kills my desire to read a book more than feeling forced to read it by a certain amount of time (which is why I rarely participate in review-based blog tours). It could be the greatest literary masterpiece ever written, but if I feel pressured to read it within a certain time frame? I'll resent having to do it, which could affect my eventual review and rating of the book. That isn't fair, so it's better to wait until I want to read a particular book.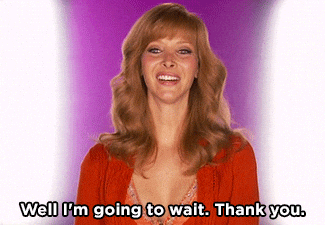 So what's the solution?
I may not be able to accept the review requests that intrigued me, but I can do something else. I can get in touch with those authors, and ask if they would be willing to allow me to share an excerpt of their book, rather than a review. That will help spread the word about their book, as well as being something I can easily do without struggling to find the time to do it.
I will only share excerpts from books whose descriptions make me want to read them. Even though I don't have time to read the books myself, you can rest assured that I'm every bit as interested in them as any featured in Stacking the Shelves posts.
I have no way of knowing how often I'll be able to do this, of course, but I hope it will become a semi-regular thing. My only regret is that I didn't think of doing this a long, long time ago.
I'll be sharing the first excerpt tomorrow, so watch this space!